WHY CHOOSE US?
Our office is dedicated to your heath and believe that your dental health affects your overall well being and is why we recommend regular dental checkups.
Not All Teeth Can Be Perfect
Having crooked, crowded or gapped teeth can be embarrassing, sometimes painful and often uncomfortable. Generally speaking, when you speak to a dentist, he or she may recommend treating your orthodontic problem with years of uncomfortable and unattractive metal braces. This is the biggest distraction for patients to fix their teeth and enjoy a perfectly aligned smile but here at Life Smiles Dental Care, we want you to know there is a modern way to straighten teeth and even correct misaligned bites without the use of traditional braces. We use Invisalign!

If you have gapped teeth, an overbite, underbite, open bite, crossbite or overly crowded teeth, Invisalign may work for you! Call us at <858-455-7777 (La Jolla) or 619-482-5555 (Chula Vista)or 619-441-8000 (El Cajon) or request an appointment online to come into the dental office of Life Smiles Dental Care. We would love to be able to discuss an Invisalign plan specific to you and get you well on your way to a beautiful straight smile!
Orthodontic Malocclusions
A malocclusion is a misalignment or incorrect relation between the top and bottom arches of teeth when they approach each other as the jaws close. Orthodontics can be used to correct this misalignment even when the teeth appear to be straight.
Misaligned Bite
Class I - A malocclusion where the bite is okay and the top teeth line up with the bottom teeth, but the teeth are crooked, crowded or turned.
Over Bite
Class II - A malocclusion where the upper teeth stick out past the lower teeth commonly referred to as an "over bite," "over jet," "deep bite" or "buck teeth."
Under Bite
Class III - A malocclusion where the lower teeth stick out past the upper teeth called an "under bite".
Posterior Cross Bite
A posterior cross bite can appear at an early age; and depending on its cause (mal-positioned teeth or misaligned jaws,) treatment may be warranted early. It can involve one or both sides of the molar area and in some cases it can cause a 'shift' of the bite. Many appliances are available for treating the condition. Your dentist will discuss in detail the risks and benefits of treating a posterior cross bite.
Invisalign FAQ's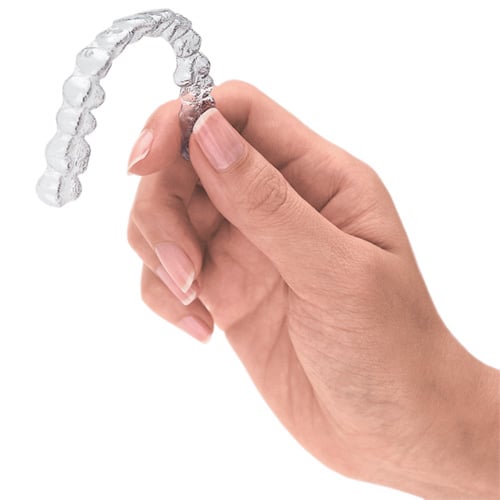 What do aligners look like?
Aligners are clear and nearly invisible. If you've ever seen clear teeth-whitening trays, that should give you a good idea of what the aligners look like. Invisalign® aligners are custom-made to fit and move your teeth.
Will the treatment be painful?
Each time you change to a new aligner, there may be some temporary discomfort while your teeth adjust to their new position. This is completely normal, and is a good sign that the treatment is working.
Will wearing Invisalign® aligners affect my speech?
Some people are affected more than others, but most adjust in a short period of time to the feeling of the aligners and do not have permanent changes in their speech.
How often will I have to wear my aligners?
Invisalign® only works while you're wearing the aligners. It's recommended that you wear your aligners full-time, day and night, except to eat, brush, and floss your teeth.
What happens after treatment to prevent my teeth from moving again?
This varies person to person and depends on the outcome of the treatment. Some patients might need a positioner, or conventional retainer. Other patients might need a clear plastic retainer.
Invisalign® to the Rescue
Invisalign® corrects many orthodontic issues without the hassles of traditional braces. This means no unattractive metal wire, no uncomfortable glued-on brackets and no annoying rubber bands that can leave your mouth sore. Invisalign® uses a series of clear and custom-fit removable aligners; we are able to straighten your teeth in no time. In most cases, Invisalign® treatment takes about a year.

Did we mention Invisalign® is removable?
Because the aligners used in the Invisalign® treatment process are removable, you can eat the foods you love to eat (steak, corn and bubble-gum don't mix well with traditional braces). Additionally, when you need to brush and floss, you don't have to buy special tooth brushes and flossers designed to fit between the wires and brackets of braces. The full course of treatment involves changing the Invisalign® aligners approximately every two weeks, moving your teeth into straighter position step-by-step, until you have a more beautiful smile.
Invisalign®
Dr. Hayatt often recommends an Invisalign procedure rather than traditional braces. Invisalign is the breakthrough technology that lets you have the smile you've always wanted without the hassle of braces. By using a series of clear, removable aligners, Invisalign straightens your teeth with results you'll notice sooner than you think. The course of treatment involves changing aligners approximately every two weeks, moving your teeth into straighter position step-by-step, until you have a more beautiful smile. And unlike conventional braces, these clear aligners can be removed while you eat and brush your teeth as usual. An average Invisalign course of treatment takes about a year.
The Invisalign Advantage Over Braces
When choosing an option for straitening your teeth, it's important to consider what works best for not only your appearance, but your lifestyle as well.
| | INVISALIGN | BRACES |
| --- | --- | --- |
| Effectively treats a wide variety of cases, including crowding, spacing, crossbite, overbite and underbite. | X | X |
| Straightens your teeth | X | X |
| Average cost is about $5,000* | X | X |
| Allows you to eat whatever foods you enjoy | X | |
| Lets you remove the device when you want | X | |
| Lets you enjoy virtually invisible teeth-straightening | X | |
| Allows you to brush and floss your teeth normally for better periodontal health | X | |
| Consists of smooth, comfortable plastic instead of sharp metal that is more likely to irritate your cheeks and gums | X | |
| Frees up your busy schedule, with office visits only every four to six weeks | X | |
| Invisalign Teen: Provides up to six free replacement aligners if lost or broken.** | X | |
How Affordable is Invisalign®?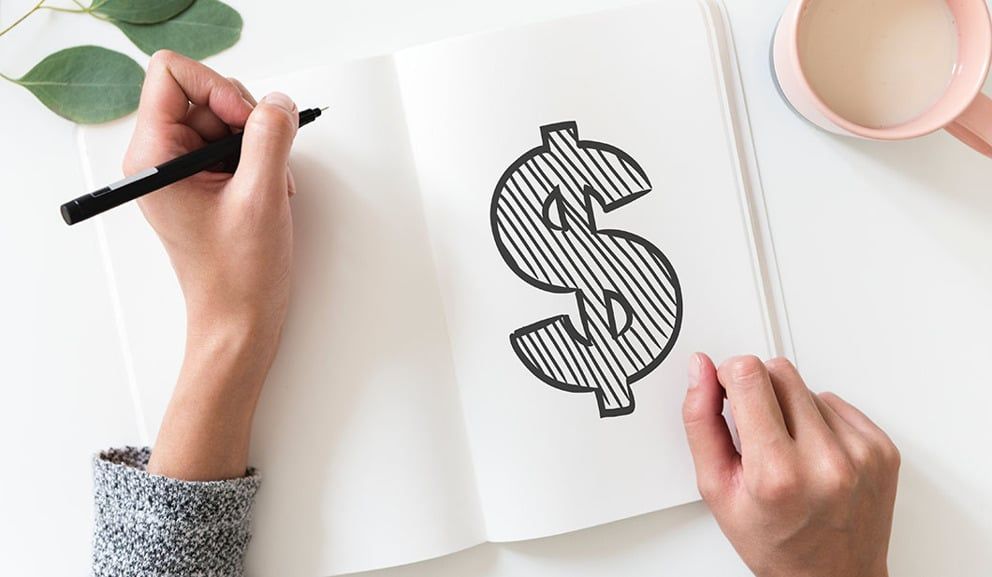 The total cost of Invisalign treatment is similar to that of traditional braces. Many dental insurance plans cover Invisalign treatment just as they would with regular metal braces. Every unique case has many different factors that can all affect total treatment cost so it's extremely difficult to put a price tag on custom treatment plans.
Life Smiles Dental Care can do all the leg-work for you and will check with your dental insurance provider to see just how much they will cover.
Call our office at 619-482-5555 or request an appointment and come in to be evaluated. Only then will we be able to quote an Invisalign treatment plan, work with your insurance and talk about available payment options. We will make sure there is no guessing and you know how much your specific treatment will be. Most patients are amazed at just how affordable and easy it is to obtain a straighter smile!